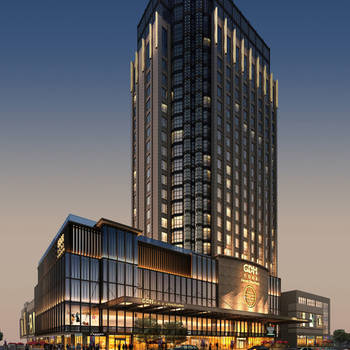 The Bairun Guangdong International Hotel is a great choice for guests looking for accommodation in Zhenjiang, having been recently opened in 2016. This property features Free in-room Wi-Fi, and is just 2km from the Railway Station Area.
The hotel offers easy access to Zhenjiang Railway Station, just 1km away. For guests wanting to check out some of the area's tourist destinations, Jin Mountain is approximately 4km away by car.
After a long day of sightseeing, guests can retire to the comfort of the hotel.
If cleanliness is important to you, this hotel makes an excellent choice, as our guests consider this to be one of the cleanest hotels in the city. This hotel is a popular accommodation for guests traveling for business. The Bairun Guangdong International Hotel is one of the top accommodation choices in Zhenjiang.